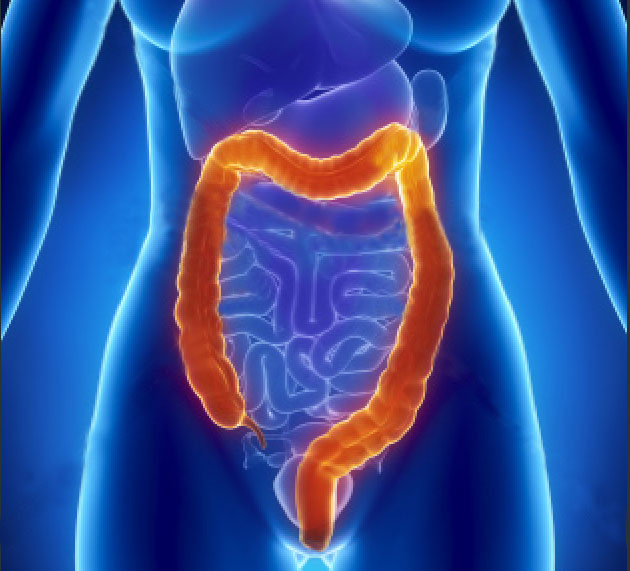 Like many people at the New Year, I'll bet some of your goals include: lose weight, burn fat, get fit, get stronger or any number of things.
Well I would add to that list, Do a Colon Cleanse and here's why. Since about 80 percent of your immune system is located in your gut, Taking special care of your gut promotes overall well-being.
Weight gain and over-toxicity is on the rise and so the trend to detoxification is growing in popularity. In our modern times, our body accumulates more toxins than its natural detoxification system (your liver, kidneys and lungs) can eliminate. Chemicals from pesticides on our foods, chlorine in our drinking water, and carbon monoxide from car exhaust build up over time and cause disease.
People are ideally supposed to have one or two bowel movements a day, but many people go two or three days between eliminations. The normal pathway for toxins to move out of the body is through the liver, which converts harmful chemicals into water-soluble molecules that can be flushed out in the urine or feces. If there's a delay in elimination, however, those toxins remain in your system longer.
Detoxing your gut with a colon cleanse will remove these unwanted toxins from your system. People with excess weight carry tons of impacted fecal matter in their colon. This fecal matter is rotting away and leeching toxins into the blood stream and can become a precursor to illness. Doing a colon cleanse is simple and painless and helps to flush out the waste in a fast and hygienic way.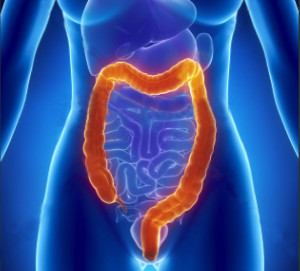 Oh by the way, like most things Detoxing does have its side effects. A Colon Cleanse will make your skin glow, give you a natural weight loss quickly, make your eyes white, and make you feel young again..need we say more..
Be careful in what kind of cleanse you chose. I have personally started a Colon Cleanse with a company called Blessed Herbs. A friend recommended this cleanse to me after she successfully completed her 9 day detox program. This cleanse removes something called Mucoid Plaque, which builds up after years of eating on the walls of our intestines. This plaque greatly lowers our ability to absorb nutrition and makes our bodies much more toxic.
This cleanse has 3 different levels for you to choose. I chose the Best Option which is a liquids-only five day intensive colon cleanse, intended to remove as much of this plaque as possible.
The herbs is the cleanse include: Digestive Stimulator™: Cape Aloe leaf, Aloe Vera leaf , Cascara Sagrada bark, Triphala† (Amla fruit, Chebulic Myrobalan fruit, Belleric Myrobalan fruit), Chinese Rhubarb root†, Barberry root, Dandelion root†, Fringe Tree root bark, Meadowsweet aerial parts†, English Plantain aerial parts†, Ginger root†, Fennel seed†, Peppermint leaf†, Fenugreek seed† and Licorice root†
Toxin Absorber™: Psyllium seed husks†, Bentonite Clay, Apple pectin, Ginger root† or Peppermint leaf†
Blessed Herbs has been a family owned and operated medicinal herb business in Massachusetts since 1985. They only work with wildcrafters and organic growers who they personally know and who harvest from pollution free areas at the height of their potency and with regards to continuing a sustainable balanced ecology. Their certified organic growers farm without synthetic fertilizers, herbicides or pesticides and take care to cultivate their soil.
SAVE 25% off all BLESSED HERBS Products: Use Coupon Code 2013 – Expires 1/15/2013
Here is a quote from there website; "Why choose Blessed Herbs detoxification programs? We've been a trusted herbal resource for over 25 years. In a world of online hype, anyone can form a company overnight, employ some slick marketing techniques, and masquerade as a legitimate company. Beware the "snake oil" salesmen." This is so true, be careful what you buy and what you put into your body that might be masquerading as any kind of program.
Healthy living starts with a healthy diet, and exercise and then with consistent action towards total mind-body wellness.
[ As a disclaimer: In regards to Blessed Herbs, I have become an affiliate for them which means, when you click through and buy any of their products, I receive a small percentage of the sale. This payment allows me to keep writing this blog and articles such as these and it also makes us all aware of good independent companies who can give us the wonderful variety of sourced local products that we desire. In addition, I only promote products or companies, that I have personally used. ]
SAVE 25% off all BLESSED HERBS Products: Use Coupon Code 2013 – Expires 1/15/2013