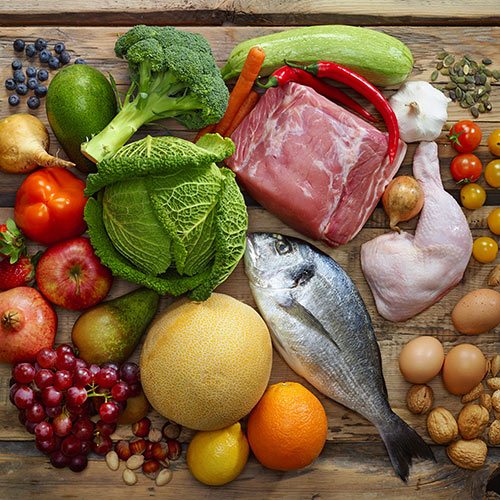 "Paleo works, but only if you do it", says Robb Wolf
one of the leading authorities on the Paleo Solution, the Original Human Diet. One of the questions I can imagine "healthy" people might ask ( like I did) is why do I need to this "diet" and what will the benefits be for me? I actually asked my Cross Fit trainer, Mauricio that very question this morning and here's what he had to say.
He is a very healthy 20 something male and he noticed right away a big increase in his energy level and not bonking at mid-day like he used to. Also he hasn't been sick with a cold or allergies in a very long time and he has been able to do more training then he used.
Personally I am in the category where I adhere to 80% of the diet and so I actually get about 95% of the benefit that Paleo has to offer. And the benefits can add up very fast.
Let's take a look at where you should start.
1. Clean out the Pantry
We do not have self-control. PLAN AHEAD! Don't have tempting foods in the house. Remove the bread, rice, pasta, cookies, crackers, puddings, ice cream, waffles, juice, sodas, cereals, oatmeal, artificial sweeteners, yogurt, soy sauce, teriyaki sauce, canned soups, apple sauce, noodles…all refined, packaged foods. Bag it all up, take it to a food bank or homeless shelter.
2. Go shopping
Now it's time to fill your cupboards with food worth eating.
Buy Protein. Ideally these options are grass fed or wild caught. If you cannot find those should you eat a bagel? No! Beans and rice do NOT count as protein. Pork, beef, lamb. Trout, salmon, shrimp, crab. Chicken, turkey, duck. Round things out with some good quality bacon, omega-3 enriched eggs and some items like chicken apple sausage to help you with breakfast on busy days.
Visit a Farmer's Market to get Local Veggies. Shop with the season, which typically means what is on sale. Mix up the colors, lots of orange, red, and greens.
Fruit. Limit fruit to 1 serving per day if fat loss is your goal. In order of preference: Berries, melons, citrus, apples, pears. Bananas, papayas and mangoes are great for athletes post workout but not for folks who want to lose weight.
Fats. Olive oil (extra virgin) coconut, avocado (oil and whole), macadamia (whole and oil), almonds, walnuts.
If fat loss is a goal limit nuts to 1-2 oz. per day.
Spices, Herbs and such. Marinara sauce, herbs, spices-curry powder, garlic, ginger, cilantro, garam massala, chili powder, black pepper, lemon zest, allspice, cinnamon, cumin, oregano, and basil. Get at least 20 herbs and spices to keep your cooking lively. Stock up on espresso, teas and mineral water as these are your beverages of choice.
3. Cook! The majority of your meals will look something like this: 4-8 oz of lean protein such as chicken, lean beef, turkey, pork loin or seafood.
Several servings of vegetables, either raw, steamed, or lightly cooked. Finally, round out the meal with good fats from Avocado, olive oil or a handful of un-salted nuts such as almonds, pecans, macadamias or walnuts. A lot of meals start looking the same, but everything can taste great with just a few variations.
Check out this Paleo Recipe Vault with Mouth Watering Meals.
Key points to remember:
• Eat Protein every meal and 3-4 meals per day. Eating protein with each meal I found reduces my cravings for more food then I need. • Beverages are coffee, tea, mineral water. Unsweetened, this includes stevia.
If fat loss is a goal: Limit fruit to 1 serving & Limit nuts to 1-2 oz and EXERCISE!
4. Go for a Walk or a Run or go do Cross Fit, Just Move that Body!
You were born with a certain set of genetics from your parents and all of us have genes that are meant to be active. Really active. The Center for Disease Control lists "INACTIVITY" as the third leading cause of preventable death in the U.S.
How your genes "experience" the world thru sleep, food, exercise etc, influences how those genes are turned on or off and this determines your phenotype. If you were analyzed for disease potential when you are a "Sedentary Person" vs. an "Active Person" your genes would look totally different. You are literally a different person when you exercise vs. when you do not.
So, Get outside and move. Gauge your fitness level and act accordingly. If you need help, find a trainer or coach.
5. Sleep! Black out your room. No, REALLY black out your room. No LED lights from alarm clocks, fire alarms, TV's etc. Do not watch TV or check email for at least 1 hour before bed. Go to bed early, get at least 8-9 hrs of sleep. You should wake up without an alarm, feeling refreshed.
6. Get Your Blood Work done. So you will have some metrics to show you that Paleo is actually working on your insides, go to your doctor or clinic and order your blood work. I get mine down every year and its a fairly simple process. Read Robb's book or ask your doctor what all of the different aspects of the blood work mean. But mainly you will be comparing your LDL Cholesterol (Bad) vs. HDL Cholesterol (Good)  levels, your Triglycerides, which are a measure of your circulating blood fats, Glucose levels, Glycated hemoglobin ( or A1C), which is a measure of how much sugar is sticking to your red blood cells,  and C-reactive protein or CRP is a marker of systemic inflammation.
Use your blood work as a starting point for your Paleo diet changes and then get tested again in a month or 2 to really see the overall effect your food choices and exercise regime are having on your health.
What is NOT allowed on Paleo:
• Grains: bread, rice, cereal, pasta, corn, gluten-free pseudo grains
• Sugar or sugar substitutes: maple syrup, honey, agave, stevia, sucralose, etc.
• Alcohol: sorry aficionados, beer is maltose is sugar; wine is fructose
• Legumes: beans, peanuts/peanut butter, lentils, soybeans (yes, this means tofu), peas
• Dairy: milk, cream, butter, cheese, yogurt, whey
 If you must have some "Cheat Foods":
• I'd recommend one small square of dark chocolate per day
What about Alcohol? Don't take away my drinking, you say?
Well even the Paleo King, Robb Wolf admits to having a "Paleo Margarita" occasionally. The drink consists of 2 shots of tequila gold, Juice from 1 lime and a splash of seltzer water. Its quite good actually.
Much of the problem with drinking is not the alcohol but the sugar that comes with it. A "typical" margarita or vodka & tonic would be loaded with sugar. Beer is loaded with gluten and has a significant sugar content. As for wine, opt for the dry varieties as they have less sugar.
But as with anything moderation is key and alcohol is NOT Paleo. If you must drink, imbibe earlier in the evening as far away from bedtime as possible. Alcohol turns off your growth hormone release which is Not good for your health, recovery or body composition. So if you are wondering why your fat reducing is not working cut out drinking for a month and see what happens.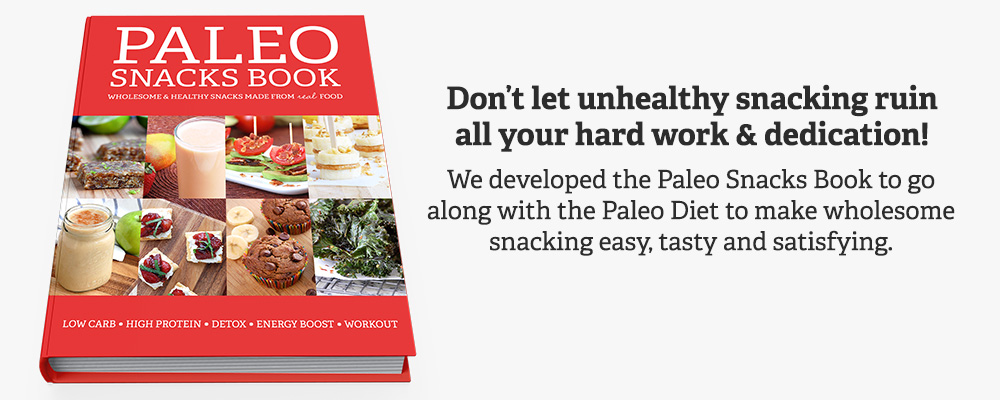 Robb Wolf's 30 Day Total Transformation
Robb Wolf's 30 Day Total Transformation – Interactive eBook Guide
Do you want to… Lose weight? Feel better?
Have more energy? Reduce inflammation and pain?
Reverse diseases like rheumatoid arthritis, ulcerative colitis, lupus, autism, diabetes, and obesity?
Look, feel, and perform at your best ever?
Get your 60-page Guide for just $25