Write for Fit Women Over 40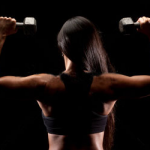 Write for Us
Are you a fitness expert, trainer or strength coach with a tip to share?
Are you interested in helping thousands of women over 40 improve their fitness, health habits, diets and strength training?
Do you have a relevant training or workout video you want to share and teach to others?
Have you got a review of a fitness product, clothes or other piece of fitness gear that our audience would love to hear about?
If so we'd love to feature one or more of your fit women over 40 tips here.
What are we looking for?
We accept articles and videos for beginner, intermediate and advanced fitness levels specifically for and about Fit Women Over 40.
Articles or videos from experienced fitness professionals or trainers especially those who teach fitness or strength training.
We are looking for tips on everything and anything related to fitness and strength training for women over 40, including techniques, courses, workouts, diets, eating plans, and more.
It's best if your article or tip includes your original photos that illustrate what you're writing about.
We'd love your article to be a minimum of 650 words long (maximum 2500).
We give you a byline and include a link back to your blog, website, Pinterest, Instagram account, (wherever you have a web presence) in return for your article.
How to submit a guest article or video
Send your ideas and at least 3 previous published articles to us – submit your article ideas via email with our contact form. This is the best option if you're wanting to do a longer more in depth article – just email us with the idea for the article and we'll be in touch as to whether we think we can use it on the blog or not.
Please note: While we'd love to use everyone's submissions we cannot guarantee to do so. If you're unsure on whether an article will be suitable for the site and want to check, please feel free to contact us with the idea, or an outline of your article and we'll let you know if we think we can use it.