A STRENGTH TRAINING AND FITNESS COMMUNITY
GET LEAN | BUILD MUSCLES | LIVE HEALTHY
Fit Women Over 40 is a strength training and fitness community of women who desire to live a fit and healthy lifestyle after 40. This website addresses the unique concerns that women have getting fit and staying fit as we mature. We all know that things change with our bodies after 40 and we seek to provide insight into the mental, emotional and physical well being of our bodies as we age.
OUR MISSION is to present a new view of women aging beautifully with an increased level of body strength and fitness, including muscle definition, that you don't typically see in mature women today. Not all women over 40 aspire to be "body builders" but many do want a muscular physique to keep their skeletal structure strong and healthy as our bodies age.
OUR GOAL is to inspire and motivate more women over 40 to be fit by showing them who these fit women are and how they got that way. Our content includes personal transformational stories, before and after photos and video interviews of women sharing how they have become strong and fit through strength training. We aspire to make strong women the norm and not the acceptation.
WE CREATED THIS SITE  because many fitness websites are tailored towards younger women, and most show only lean, fit young women's bodies. We have scoured the internet to find women who are quietly and passionately being part of this movement. Our intention is to bring together as a community all of you amazing women out there who have worked hard for your amazing bodies. But it's MOSTLY for those women who have a DESIRE to do the work it takes look like or be as strong, fit and healthy as the women you'll meet on these pages. We are each others inspiration and motivation to keep moving, to keep working out and to keep on track towards our goals, whatever they may be.
WHO AM I?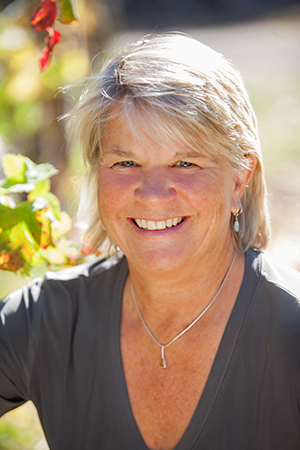 Hi, My name is Deborah Dennis and I have been an athlete all of my life. I grew up in a small town in upstate New York and I excelled at sports at a young age. I could hit a softball over the left field field in grade school so softball was my game then. My other passion was tennis, Billie Jean King was my idol then. In high school I won numerous awards competing in 5 different sports, including the being the first girl to win the Chieftain's Cup. In October 2017, I was inducted into the Stillwater Hall of Fame.
After high school, I went off to college in search of a sport and team I could excel in. I became a Division 1 Field Hockey player on a full ride scholarship, our best year we placed 6th in the Nation. Right after college I moved to the San Francisco Bay Area, where I joined the California All-Blues Rugby Team. I had found my "real" sport finally. I felt at home on the rugby pitch. I eventually went on to play for the very first U.S.A. National Rugby Team and was capped as an Eagle in our first international match against Canada. I travel the world playing, captaining and then coaching women's rugby teams for 17 years. This past summer in July the first USA Rugby team was invited to Washington DC to be recognized as the pioneering force behind fully vested Olympic sport now. I feel blessed to have been part of the early women's rugby teams who without pay or much recognition, played the game of rugby simply because of the passion and camaraderie we all felt together competing in women's sports.
Being an athlete changed my life. It gave me confidence and strength and a certain personal force that has driven me to greater heights in my career and my creative endeavors. Plain and simple being a woman athlete took me places that I never would have gone had I not been one. Part of my wish for Fit Women Over 40 is for all of us to provide a path and to show our daughters, nieces, neighbors, friends, coworkers that strong women are needed now more than ever.
Recently I got my skipper's license for captaining bareboat sailboats and I've also competed as an outrigger canoe racer since 2000, competing in open ocean races including the famous Molokai Channel race in Hawaii and the Catalina crossing in Southern California. I have been a ranked USTA tennis player as well in my later years.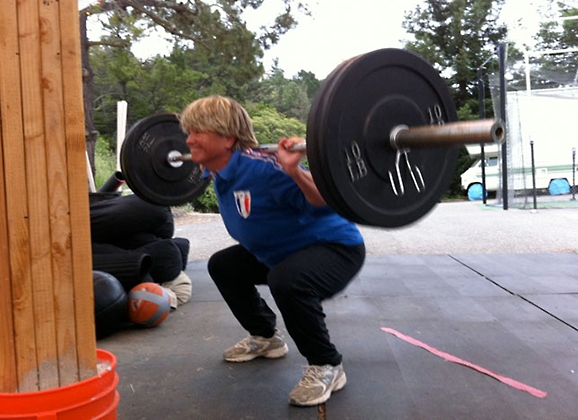 Having lifted weights most of my life, I embraced high intensity training (HIIT) and CrossFit, both of which I absolutely love. It reminds me of the training we did in rugby many moons ago and it also is the fastest way to feeling strong and fit that I know of. Most of our strength work also includes Olympic lifts and that more then anything is what makes me come away feeling powerful and confident ever as I age.
So, now that I am Over 50, I have a better appreciation of what it takes to stay healthy & fit as I grow older. I still want to compete with the best of them and I don't want my body, my mind or my health to slow me down. There is a wealth of knowledge to be found on this subject but there is also all kinds of hype and crap to sort through as well. People are always trying to sell you something or push some product on you. Part of my mission is to only suggest products, books, ideas or information that I or someone I know has tested them, used them or highly recommends them. Strength training, fitness and eating well are my personal passions. I spend a lot time helping my family & friends. My ultimate goal is to share, encourage and contribute to your overall well-being.
Be strong and stay healthy my friends.
We are all here to learn. Thanks for joining us.
Play hard, be strong, enjoy life…
Deborah Dennis
Fit Women Editor
deb (at) fitwomenover40.com
So join our E-newsletter, then Like us on our Facebook & Twitter Pages & tell us what you think by commenting on the Blog posts. You can also join our private group page, where you can post your photos and share your issues and successes. Join the private Facebook group page.
DISCLAIMER:
We are NOT doctors or a nutritionists. This website is NOT meant to be a substitute for any professional guidance or counseling. It is NOT intended to serve as or take the place of medical or nutrition advice from a physician.