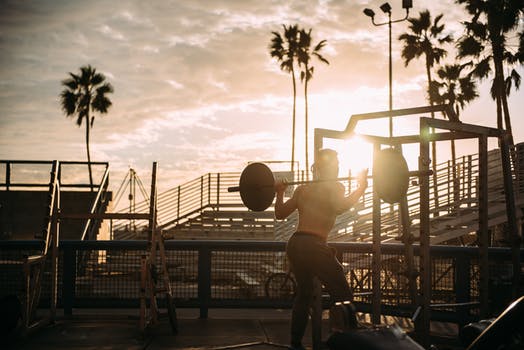 The 10 Habits of Reasonably Fit Women Over 40
Defining fitness is not an easy task. Everyone it seems has their own interpretations and definitions. There are lots of lists which promote the best habits of those who are already fit. Basic ideas such as "eat breakfast and or make sleep a priority" are not on this list because I wanted to move past the basics.
We are a holistic ecosystem, so the focus here is on women becoming strong in body, mind and beliefs.
1. Embrace Strength Training.
Being strong is essential for Women Over 40. Your muscles naturally grow in strength and mass until you reach 30. However, once you're in your 30s you begin to experience sarcopenia, the natural loss of muscle mass and function.
Each decade after that if you are inactive you may lose as much as 5 percent of mass. This loss may speed up as you reach 65. In a large study, researchers discovered those who incorporated strength training experienced a 23 percent reduction in all-cause mortality.
Strength training benefits your cardiovascular system, reduces your risk of osteoporosis, improves your mood and self-perception and helps control your blood sugar. Lifting weights has been shown to lower blood pressure and increase bone density.
Strength training also stabilizes your core muscles around your abdomen and back, that provide balance and stability to your hips, abdomen and lower back. This helps prevent injury and reduces your risk of falls while improving your overall balance.
Perhaps most importantly becoming strong increases your mental and emotional well being. Women who strength train don't all have to become bodybuilders or powerlifters. You can reduce your risk of depression, elevate your mood and self-esteem and enjoy an improved body image all from having toned muscles. Simply becoming more physically strong can be an amazing boost to your self confidence.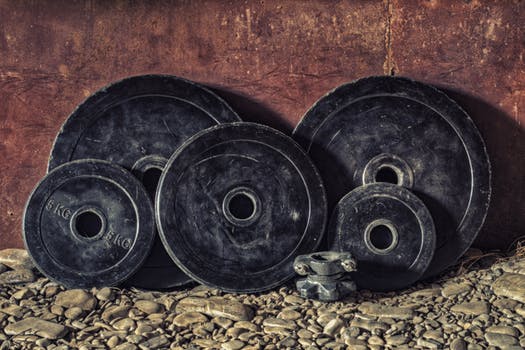 2. Do not believe the myth that women will get bulky if they lift heavy things.
It's just not true. Women bodybuilders work, eat and train for years to look like they do. The truth is lifting heavy weights will make you stronger not necessarily bigger.
When you strength train, your muscles are broken down, and then rebuilt over the next 24-48 hours. While your body is rebuilding those muscles, it's recruiting more calories and energy to make the process happen (generally referred to as the 'afterburn' or "burn the fat" effect). What this means is that your metabolism operates at a faster level even while you're sitting on the couch after a workout.
If you are looking to lose weight, strength training will produce a more efficient weight loss effect than an equal amount of cardio.
3.Don't rely on cardio.
If you are looking to lose weight, strength training will produce a more efficient weight loss effect than an equal amount of cardio. There's no reason you cannot be incredibly healthy and look amazing, even if you never run another mile in your entire life.
Despite what you might think, and what you might see in a gym, you will never need to step foot on another cardio machine again. If the thought of running on a treadmill for four hours sounds miserable to you, don't do it. Again listen to your body, if running makes you feel great then go do it, but if you slog thru a spin session just to get it done then reevaluate what you are doing and why.
4.Stop obsessing over the number on your scale.
Instead celebrate the inches lost and strength gained. Refocus your health goals toward zeroing in on your fitness and not just weight. Body weight is a combination of several factors: water, muscle, and fat. It can be deeply frustrating to rely on a traditional scale to detect fat loss.
Most scales just measure overall body weight without pinpointing whether you're losing water, muscle, or fat. It's becoming common knowledge that the number you see on the scale isn't the only thing that matters when it comes to health. "One pound of muscle and one pound of fat may weigh the same, but they look and function entirely different in the body. Unfortunately, the scale cannot tell the difference."says Chelsea Axe, C.S.C.S., D.C., fitness expert for Dr. Axe.
5.Eat Real Food. Eat for your body type.
Your body is unique. There's no such thing as a one-size fits all eating plan. Wellness means prioritizing a healthier diet based on your unique biology. There are tests available which look at how efficiently your body processes carbs, fats, and proteins. Analyzing your DNA for certain biomarkers could give you valuable information on your own particular metabolic processes. Buy Organic. Avoiding pesticides is the No. 1 reason people buy organic.
6. Listen to your body.
There is no "one master plan fits all" approach that will work for everyone. Don't fall for the next new fitness craze geared towards women. Do you want to make fat disappear faster? Eat better. Your diet is responsible for 80-90% of that fat loss. Strength train not with targeted spot exercises, but with big compound movements that use your entire body.
7. Ask for help.
Join a fitness group or get a workout partner. No one will push you into discomfort better then a workout buddy, coach or trainer. Being active is a lifestyle change. Be consistent. Show up everyday. It usually takes 21 days to change a habit. Find ways to be accountable to a workout buddy. Join our private Facebook group to become part of the Fit Women Over 40 online tribe.
I have found that 80% of the battle is being self motivated and disciplined. So work out with a team, then you'll have a good reason to show up everyday. I love the support and camaraderie of having women to compete against at my training sessions. They have become my motivation. Success in any endeavor is small constant steps over time equals results. Fitness is no different then sticking to a savings plan. Over time the benefits add up once your habits become grooves in your track.
8. Fitness is a lifestyle choice so Have Fun.
Strength training can be done outside of the gym and be incorporated into your everyday life. Do bodyweight exercises, yoga or just pick up some heavy things. Try swinging some kettlebells, using a climbing wall, or simply taking the stairs more will make you use your muscles in different ways that can have the same benefits without the need for rushing to the gym all the time.
9. Track your Progress.
"Progress is very motivating. Lack of it is not." says Open Ocean Rower Roz Savage. Start keeping a workout journal. The results you will be able to see can give you tremendous satisfaction. Data is a powerful motivator, showing you not just the pounds lost, but the increase in weights you can lift and the decrease in time it takes you. A sense of accomplishment can NOT be underestimated.
10. Embrace Discomfort. Learn to get outside of your comfort zone.
Becoming fit isn't easy. It's probably safe to say that most people just want to be comfortable, be it physical, psychological, or emotional comfort.
To make significant changes happen, "You must do the thing which you think you cannot do", as Eleanor Roosevelt once famously said. Be unstoppable. Always keep moving. Practice Gratitude. Work out with laughter when necessary. Even when it's tough, stay committed. Keep on your program.
This is a way of life, not a temporary fitness regime.
Be strong and get healthy!
Want new articles before they get published?
Subscribe to our Awesome Newsletter.