Over 40 BodyBuilding.com Amateur Of The Week: Age: 47 Height: 5'4″ Weight: 120 lbs.
Felicia used to watch people lift weights from the treadmill. Eventually, she got tired of wishing her body looked strong and went into action.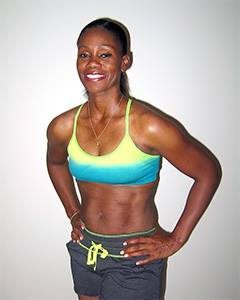 What Is the Most Important Bodybuilding Tip?
My best fitness tip is portion control. My epiphany was to reduce my portions and it truly made a difference in my fitness goal. Incorporate weight training into your fitness routine. This allowed me to shed weight quickly and build muscle.