Hi my name is Tina I just turned 47 in March and I'm a Mom, my boys are 24, 21, & 14.
My fitness journey began about nine years ago when I started working out in my community gym. Even though I've never struggled with being "overweight," I was still self conscious about my body and wanted to lose a few pounds after three children as well as develop some muscle tone after 40+ years of neglect.
So after several years of basically doing the same routine day in and day out w/o much visible physical change, I decided to start running. Within about two months I had lost those stubborn 15 pounds and I felt great! I began a different routine at the gym and continued running and finally started to see those muscles forming! By the mid Fall I completed my very first 5k run, and even participated in a mud run!
But I soon became bored with my routine plus I really wanted to get my husband involved in regular exercise, so….we both decided to try out a Crossfit class.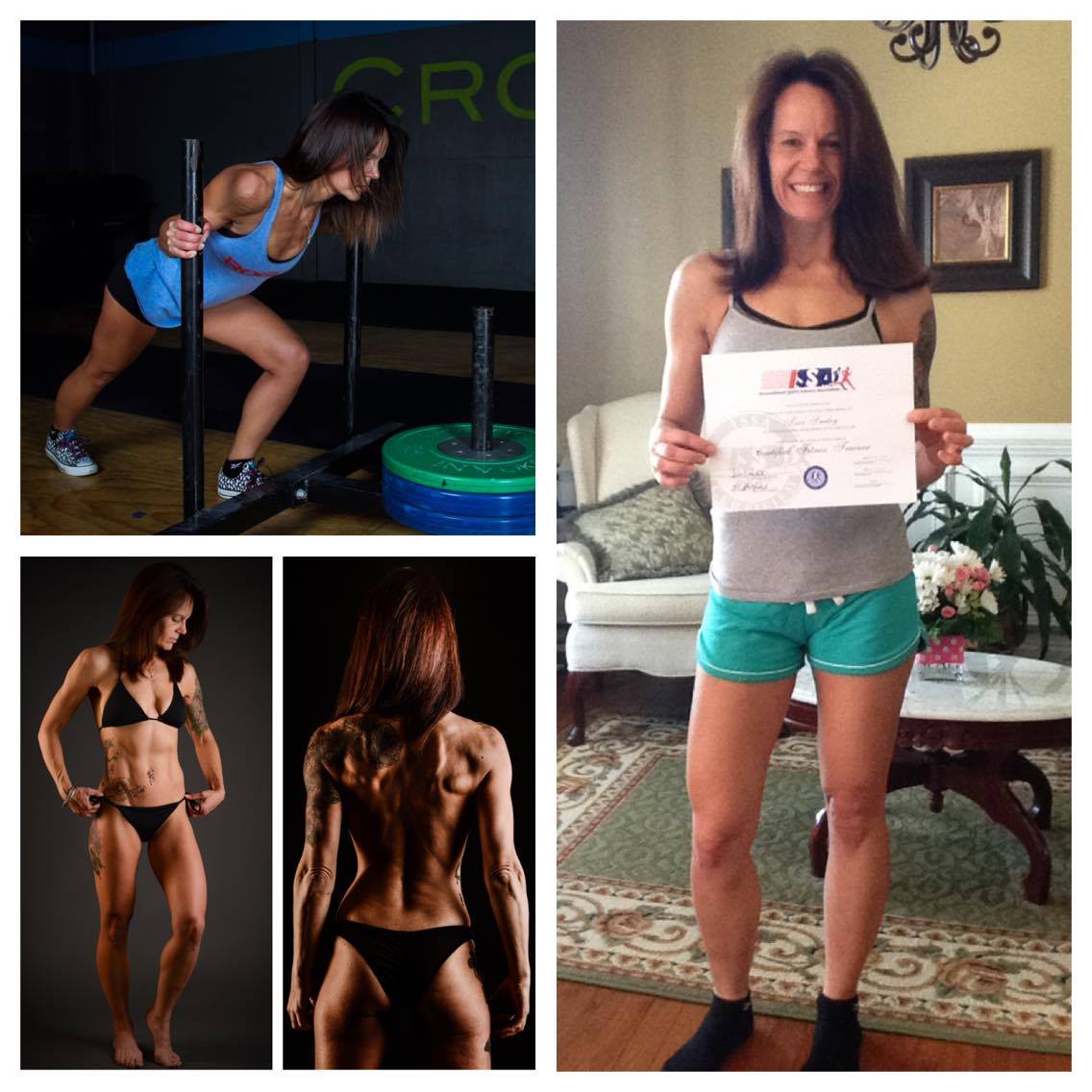 We were surely intimidated at first with all the muscle-bound bodies (both male AND female) working out along side us in the gym, but we became hooked. After only three free Saturday classes, we joined the "box." (Crossfit lingo for gym)
Crossfit certainly introduced me to things I never imagined myself doing…like box jumps, pull-ups, kettle-bells and of course weight-lifting.
Each day we would do a different WOD (workout of the day) and while they were challenging, they were also fun.
I liked the classes and the Crossfit community but again I became bored.
So after about two and half years I started going to a regular gym. And this is where I am today. My husband remains at the Crossfit box because he likes the classroom setting, (as do I) but typically I enjoy doing my own routine within my own time-frame.
An average gym day for me is between 2 1/2-3 hrs a day 5-6 days/week.
I just love it.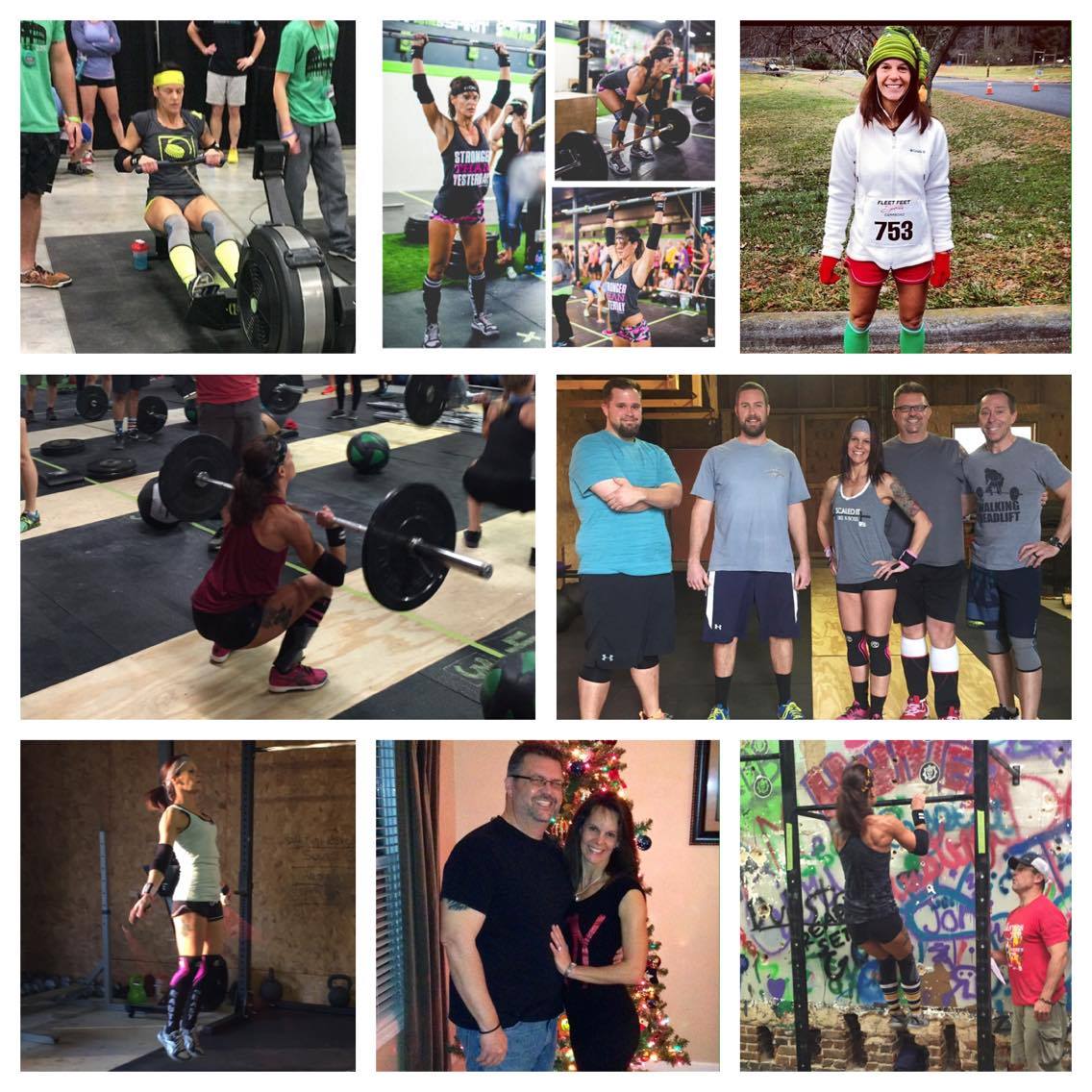 Without boring you to tears, let me just say I basically work on my "physique" …focusing on specific muscle tone-ness, ab/core, as well as cardio.
I still enjoy met-cons as I love utilizing all the fun things I learned with doing Crossfit, like kettle-bells and wall-balls, and even some weight-lifting. But I just don't focus too much on a lot of weight. Instead I continually try to improve my technique in whatever movement I do.
Over the past few years, I've participated in several local Crossfit competitions, as well as a few 5k runs. This September I will be taking part in my first Spartan Sprint Race with my husband and three boys.
I recently earned my Personal Training Certification and my goal is to influence, inspire and help others achieve their fitness goals. I currently help a few friends at my gym, and am working on getting a neighborhood bootcamp class together.
Life is too short. And you are NEVER too old to look and feel your very best.
So what are you waiting for? Get out there! Be "stronger than yesterday."
-Tina